Overview
Overview
Our Integrated Healthcare Delivery System
Cleveland Clinic is one of the leading providers of specialised medical care in the world, focused on providing clinical excellence and superior patient outcomes. It is an integrated healthcare delivery system with hospitals, clinics and wellness centres in the U.S. (Ohio, Florida and Nevada), Canada (Toronto) and the U.A.E. (Abu Dhabi).
We support the diverse needs of patients, medical professionals and healthcare organisations around the world. Our Global Solutions centres, as well as our international network of in-country offices and representatives, ensure we can assist patients and medical professionals with customised healthcare solutions. We attract the top physicians in their respective fields and support everything we do with research, medical education, technology and leadership at all levels.
All the locations in which we operate are linked by advanced health information technology and evidence-based protocols. We share the same mission, vision and values too. In the U.S., Cleveland Clinic main campus consists of 50 buildings on 166 acres in the centre of Cleveland, Ohio. We also own and run 10 full-service regional hospitals and 18 family health centres across Northeast Ohio.
As part of our international business strategy, our first healthcare facility in London will be an Outpatient Centre at 24 Portland Place, Marylebone opening in 2021. Cleveland Clinic London hospital, at 33 Grosvenor Place, Belgravia, will follow in 2022. We will provide further updates on Cleveland Clinic London, as the construction process progresses.
Our Model of Healthcare
Our Model of Healthcare
At Cleveland Clinic, we believe that transparency is an essential part of quality. That's why we were the first major medical centre in the U.S. to publish annual outcomes and volume information for our medical specialities.
We are exploring how we can adapt our group practice model to the healthcare model in the U.K. Our goal is to collaborate with local physicians and healthcare organisations so that we can share technology, research, education and clinical best practices. We believe this will help to meet the growing demand for innovation in healthcare worldwide.
Commitment to Principles
As a global organisation, we are committed to the United Nations Global Compact. This is a policy initiative for businesses committed to aligning their operations and strategies with universally accepted principles in the areas of human rights, labour, the environment and anti-corruption. With more than 9,000 corporate participants and other stakeholders from more than 160 countries, it is the world's largest voluntary corporate citizenship initiative.
In 2008, Cleveland Clinic became the first healthcare provider in the U.S. – and the second in the world –to become a signatory to the United Nations Global Compact.
Patient Experience
Our "Patients First" philosophy will be at the heart of Cleveland Clinic London. The goal of our Patient Experience team is to create an environment that delivers world-class clinical care. In addition, we value face-to-face interaction as an important healing factor.
Our best practices comprise tools, techniques and methods that are measurable, replicable and evidence-based, all designed to enhance our patients' experience. We actively engage our caregivers to develop and implement best practices throughout the patient's journey.
Learn more about our "Patients First" philosophy that has guided us for more than 90 years.
Our Code of Conduct
We are committed to following policies and standards of conduct to ensure Cleveland Clinic London is a safe place for both our caregivers and patients. You can view our Code of Conduct here.
Our Commitment to Sustainability
Our Commitment to Sustainability
As a leading healthcare organisation, we believe Cleveland Clinic has a responsibility to safeguard the health of our communities by managing the environmental, economic and social impact of our operations. We are committed to growing responsibly and to modelling sustainable practices in healthcare and the communities in which we operate.
At Cleveland Clinic London, our Sustainability and Community Committee works to ensure that organisational activities are directed toward our fundamental goal of reducing the health system's environmental footprint through infrastructure upgrades and engaging stakeholders to participate in these efforts. We continue to improve sustainability through strategic purchasing, construction, efficiency and recycling.
We are dedicated to managing the impacts of our caregivers and UK office, hospital and medical outpatient centre buildings, in terms of waste, energy, water, food, transportation, chemicals, procurement, climate and culture.
Our London hospital building will produce some of its own heat and power through a Combined Heat and Power plant (CHP), to significantly reduce carbon emissions from air and water heating. This highly energy-efficient solution is unusual in a building with a retained façade, and many additional measures have been taken to reduce our operating emissions.
The entire hospital building is insulated using Green Grade A and A+ rated insulation products, which exceed Building Regulations performance criteria. This will reduce energy demand from heating the building, and thus reduce operating costs. Insulation has been added to reduce heat loss, limit energy demand and improve efficiency throughout the entire building. All internal spaces have low energy demand lighting such as LED luminaries, and motion sensors to turn off lighting when spaces are not in use are installed in non-treatment areas.
The hospital construction was BREEAM accredited (with 98% of the original building's materials recycled) and we are working towards the British Standards Institute ISO 14001 environmental management certification.
Our Medical and Surgical Services
Our Medical and Surgical Services
Cleveland Clinic London hospital will provide comprehensive medical and surgical services, with a special focus on Heart, Vascular & Thoracic, Digestive Disease, Neurosciences, and Orthopaedics, as well as the following clinical areas:
Acute admissions unit
Dermatology
Ear, nose, and throat
Endocrinology
General practice
Gynaecology
Ophthalmology
Pain management
Respiratory
Rheumatology
Skin cancer surgery
Urology/nephrology
Outpatient services will also be provided at additional sites across London. Our first medical outpatient building will be located at 24 Portland Place, Marylebone, providing outpatient appointments and diagnostics, and general practice appointments.
Explore our Clinical Institutes to learn more about the services and specialties that Cleveland Clinic London will offer.
Independent Healthcare Providers Network
Independent Healthcare Providers Network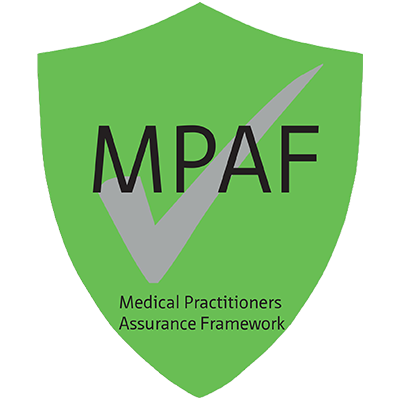 Cleveland Clinic London has joined other private healthcare providers across the UK in committing to implement a new medical governance framework. The Independent Health Provider Network's (IHPN) Medical Practitioners Assurance Framework (MPAF) has been developed to improve consistency in medical governance across independent healthcare providers.
We believe this framework demonstrates the strong culture of learning and continuous improvement that can be found in the independent healthcare sector, and will give confidence to patients that independent providers are committed to delivering the safest possible care.