Meet Our Executive Team
Rob R. Lorenz, MD, MBA
President of Cleveland Clinic London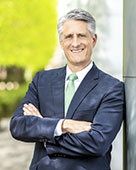 Rob Lorenz is the President of Cleveland Clinic London, a role he assumed on June 1, 2023, having served Cleveland Clinic for over two decades in various leadership positions across the health system. Dr. Lorenz a head & neck surgeon, has practiced at Cleveland Clinic for the past 28 years. In his previous role, Dr. Lorenz was Executive Medical Director of Market and Network Services for Cleveland Clinic, leads all aspects related to Cleveland Clinic's contracting for specialty care, including innovative payment models for both government and commercial contracts. Dr. Lorenz received his undergraduate degree from Yale University with a Bachelors of Science in Molecular Biochemistry and Biophysics, completed his medical degree with Honors at the University of Rochester, residency in Otolaryngology at the Cleveland Clinic, and fellowship at Vanderbilt University. He received an Executive MBA with Distinction from London Business School.
From 2008-2011, Dr. Lorenz was the first Chief Medical Officer of Cleveland Clinic Abu where he was responsible for creating the first-ever transfer of Cleveland Clinic business and medical services model and culture to a non-Western country.
Tommaso Falcone, MD
Chief of Staff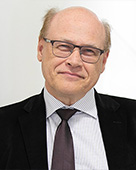 Tommaso Falcone, MD is Chief of Staff at Cleveland Clinic London. He has over 25 years' experience with Cleveland Clinic, as Professor of Obstetrics, Gynecology and Reproductive Biology at the Cleveland Clinic Lerner College of Medicine. Dr Falcone is certified by the American Board of Obstetrics and Gynecology in general obstetrics and gynecology and reproductive endocrinology and infertility, and by the Royal College of Physicians and Surgeons of Canada. He is also a Fellow of the Royal College of Obstetricians and Gynaecologists of England ad eundem. Dr Falcone was the senior author on the first publication in the world on gynaecologic robot surgery and a member of the team that performed the first uterus transplant in the US.
Richard Cohen, MD, FRCS
Chair of Digestive Disease & Surgery, Medical Director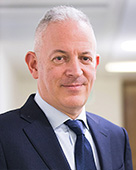 Professor Richard Cohen is Chair of Digestive Disease & Surgery, and Medical Director at Cleveland Clinic London. He is also a Consultant Colorectal Surgeon at University College London Hospitals (UCLH), a Professor of Surgery in the Division of Surgery and Interventional Science at University College London and Clinical Professor of Surgery Cleveland Clinic Lerner School of Medicine. Professor Cohen has held several Divisional and Trust Clinical Director leadership positions at UCLH. Professor Cohen has held clinical appointments as a Consultant Colorectal Surgeon for almost 23 years, and has maintained ongoing academic research interests in his field.
Lindsey Condron
Chief of Operations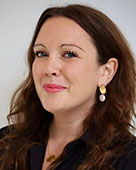 Lindsey Condron is Chief of Operations at Cleveland Clinic London, with executive accountability for business operations and ensuring optimal utilisation, productivity and efficiency of all patient activity. Lindsey has extensive healthcare leadership experience, having held senior operational positions across both the NHS and private sector. Prior to joining Cleveland Clinic London, she held the positions of Chief Executive Officer and Director of Operations at King Edward VII's Hospital, and she also worked at Royal Brompton and Harefield NHS Foundation Trust as Associate Director of Private and International Patients.
Jamanda Haddock, MA, MRCP, FRCR
Chair of Hospital Services, Associate Chief of Staff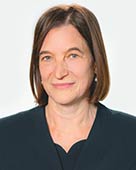 Dr Jamanda Haddock is Chair of Hospital Services and Associate Chief of Staff at Cleveland Clinic London. She trained at Oxford University and St. Thomas' Hospital London. She has been a Consultant Radiologist at the Royal Free London NHS Foundation Trust since 1994, and is a Fellow of the Royal College of Radiologists. From 2012 to 2018, Dr Haddock was Lead Clinician for Imaging Services at the Wellington Hospital and Consultant on the Medical Advisory Committee. From 2004 to 2011 she was Clinical Director for Radiology and Nuclear Medicine at the Royal Free, where she also served as a member of the Clinical Advisory Board.
Michael Herb
Chief Financial Officer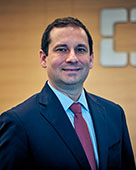 Mike Herb is Chief Financial Officer at Cleveland Clinic London, responsible for delivering professional service operations across the financial planning, revenue cycle, finance and accounting functions. He joined Cleveland Clinic in 2014, and most recently served as Senior Director of International Finance. Prior to joining Cleveland Clinic, Mike worked as a consultant in the Healthcare Practice at Deloitte Consulting, advising clients on complex performance improvement and finance transformation programs.
Rai Mughal
Associate Chief Information Officer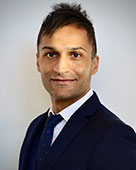 Rai Mughal is Associate Chief Information Officer at Cleveland Clinic London. He has more than 17 years of experience working in healthcare, delivering complex transformation projects across the U.K. and Middle East. Rai oversees the global IT function on the Executive Team in London. He joined Cleveland Clinic London in 2016, having previously steered complex, large-scale healthcare IT projects to support the opening of Cleveland Clinic Abu Dhabi. Since joining Cleveland Clinic London, Rai has played a critical role in establishing the organisation's IT infrastructure.
Angela Rossi
Chief Human Resources Officer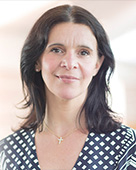 Angela Rossi joined Cleveland Clinic London in 2018 and is accountable for the Human Resources function, providing strategic direction and vision for our People agenda with a dedicated focus on culture and leadership. She has over 20 years of extensive experience within the private healthcare industry. At the international healthcare company Bupa, Angela held both UK focused and global leadership positions. Immediately prior to joining Cleveland Clinic London, Angela was UK Director of Human Resources at Schoen Clinic, where she oversaw the development and execution of its international human resources strategy when it entered the UK from its home market of Germany, opening a specialist hospital and clinic in central London plus the acquisition of facilities nationally.
Will Rowberry
Chief Commercial Officer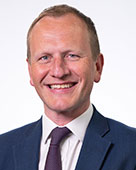 Will Rowberry is responsible for the commercial functions of Cleveland Clinic London including domestic and international payer relationships, marketing, communications and stakeholder relations. Will has extensive experience working across the healthcare industry in both the private and public sectors. Prior to joining Cleveland Clinic London, he was a Director in the Healthcare and Life Sciences team at the Brunswick Group, was formerly Head of Corporate Finance at Circle Health and is a Fellow of the Institute of Chartered Accountants in England and Wales.
Sheila A Miller, DNP
Chief Nursing Officer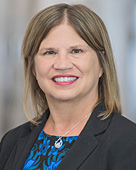 Sheila A. Miller, DNP is responsible for leading the nursing strategy and practice at Cleveland Clinic London. Dr. Miller is a global healthcare leader with expertise in quality patient care strategies, relationship building, team management and more. With 35 years in professional nursing, she has spent much of her healthcare career in leadership positions. Since 2009, Dr. Miller has served as a chief nurse for the Cleveland Clinic health system. She held the role at three different hospitals in Ohio, U.S., most recently at Cleveland Clinic Akron General health system, before joining Cleveland Clinic London in early 2023.
Abigail Stapleton
Executive Director of International Strategy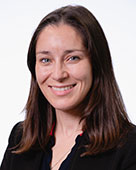 Abigail Stapleton is responsible for the development and implementation of strategic initiatives in the U.K., with accountability for the strategy, business development, projects and analytics teams. Alongside her London Executive role, she is a member of the Enterprise Strategy Leadership team, involved in the development of international growth initiatives for Cleveland Clinic. Abigail has over 15 years' experience across the private and public healthcare sectors. Prior to joining Cleveland Clinic London she was Executive Director of Strategy & Commercial and a Board member of Kings College Hospital Trust. She also worked at Bupa for several years across its U.K. businesses.