Now Accepting Outpatient Appointment Bookings for our Portland Place Outpatient Centre
Our Contact Centre is now taking appointment bookings for our outpatient centre, located at 24 Portland Place. Our team are on hand to ensure your appointment booking experience is fast and simple. Finding an appointment to suit your needs.
Book an Appointment
Take a Virtual Look at Our Hospital - Opening in early 2022
Take a sneak peak at our state-of-the-art hospital, which is nearing completion at 33 Grosvenor Place, near Buckingham Palace, in central London. The 184-bed, eight-storey, 325,000-square-foot building will welcome patients opening in early 2022.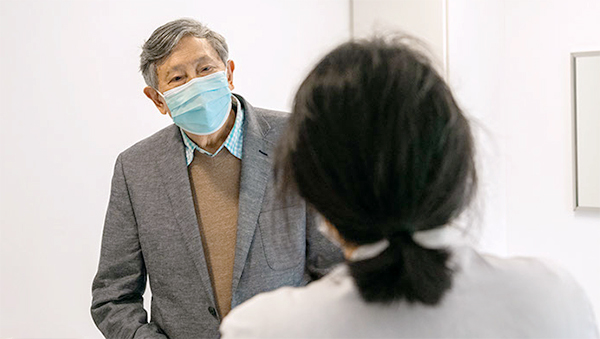 Are You an International Patient?
We see patients and their families from around the world and try to make it as easy as possible to get care at Cleveland Clinic London. Our Global Patient Services Team will help make arrangements or answer any questions you and your family have. Cleveland Clinic London also offers on-site interpreting services to help you have the best experience possible once you are here.
Contact Global Patient Services