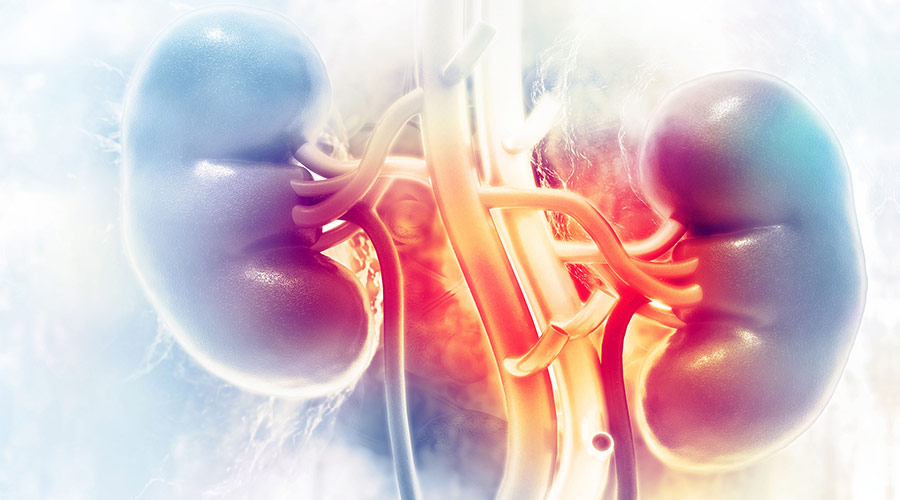 Urological conditions impact the kidneys, ureters, bladder, prostate and male reproductive organs, and can have a huge impact on your life. Bladder control problems can be embarrassing and sometimes debilitating, and some of the most common cancers, such as prostate cancer, are to do with the urinary system.
Our urologists are world-leading experts in the field of urology and urological surgery. They will use the latest techniques to rapidly diagnose your urological condition, and put in place a comprehensive, tailored treatment plan that will ensure you are able to get back to normal quickly and with a better quality of life.
We use the latest surgical techniques, often robotic surgery, to treat a whole range of urological conditions, and provide the highest level of expert after-care following your procedure to help you recover faster.
Why Choose Us for Urological Surgery?
We have built a team of world-leading experts in urology and urological surgery. We have:
Extensive experience: Our surgeons are internationally renowned as leaders in treating urological diseases and conditions. All of our surgeons come from London's top teaching hospitals and handle high volumes of patients with urological issues. This means you're in the care of the most experienced, skilled specialists.
A team-based approach: Our skilled consultants, surgeons and nurses work together as a team to deliver exceptional care, taking a multidisciplinary approach. We collaborate with providers throughout Cleveland Clinic London to ensure you get complete and holistic care.
Robotic surgery options: Our expert robotic surgeons perform complex procedures with great precision using the most advanced robotic equipment. Robotic surgery offers patients many benefits including less pain, a shorter hospital stay and recovery time, and a faster return to normal activities.
Innovative treatments: Our highly trained and experienced consultants are at the forefront of developing new approaches to urological surgery. We offer the most advanced treatment options and use the latest techniques to ensure the best outcomes for the urological condition you're facing.
State-of-the-art facilities: Our hospital and outpatient centre are brand-new, equipped with the latest technology and designed for an exceptional patient experience.
Urological Treatment at Cleveland Clinic London
Initial urology appointments can be either face to face at our hospital, or virtual through video conferencing or telephone. Where possible, a same-day appointment will be offered.
For hospital appointments, you will have on-site access to any diagnostic tests or investigations needed, such as MRI, all done on the same day. A follow-up appointment with an appropriate consultant is then quickly booked in to discuss your next steps.
Urological conditions we treat:
Benign prostatic enlargement/hyperplasia (BPE/BPH), a condition in which the prostate grows in size.
Blood in your urine (haematuria).
Chronic kidney infection (pyelonephritis).
Kidney stones, a solid mass formed from substances in your urine.
Lumps or swelling of your testicles (scrotal masses).
Lumps or swelling of your penis (penile masses).
Pain in your penis, testicles or prostate (prostatitis or chronic pelvic pain syndrome).
Problems with the foreskin, the skin on the head of the penis, such as balanitis.
Raised PSA (prostate-specific antigen), a protein produced by the prostate gland. Blood levels of PSA can be elevated in men with prostate cancer.
Recurrent urinary tract infections, a common type of infection in your urinary system.
Upper tract urothelial carcinoma, cancer that starts in the lining of your kidney or your ureter (the tube that connects your kidney to your bladder).
Pelviureteric junction obstruction, a condition that blocks the flow of urine out of the kidney into the ureter.
Urinary incontinence, the inability to control the passage of urine.
Urological complications following kidney transplantation.
Treatments and services:
Our highly experienced urology team specialises in diagnosing and treating both common and rare conditions that impact the urinary tract, including cancer of the prostate, bladder and kidneys. We offer innovative surgical procedures, the latest techniques and comprehensive urological patient care.
Treatment options for urological cancers include:
Robot-assisted radical prostatectomy, a type of minimally invasive surgery where the surgeon uses robotic equipment to remove the entire prostate. The robotic technique results in shorter recovery times, fewer complications and reduced hospital times. Our surgeons are world leaders in this procedure and have developed innovations to lead to improved cancer control with reduced side-effects.
Open radical prostatectomy (ORP), surgery where a small incision is made in the tummy to remove the prostate. If robotic surgery isn't right for you, we have the UK's most experienced open surgeons doing open procedures.
Cystectomy to remove the bladder for cancer. This is a highly complex operation and it is imperative that patients choose surgeons with high volumes and significant robotic and open experience. At CCL, we have two internationally trained bladder cancer surgeons who will use a robotic approach for most patients to minimise side-effects from this major operation.
Nephrectomy procedures to remove part or all of a kidney, including radical nephrectomy and partial nephrectomy, generally done with a robotic approach (e.g. robotic partial nephrectomy).
Nephroureterectomy, a procedure to remove the renal pelvis, kidney, ureter and bladder cuff (done via open surgery or robotic surgery).
Radical orchidectomy, surgery to remove a testicle.
Retroperitoneal lymph node dissection (RPLND), a procedure to remove lymph nodes from the abdomen (done via open surgery or robotic surgery).
Ablative therapies (procedures that use very high or very low temperatures to destroy tumours and other abnormal tissues in the body), including radiofrequency ablation (RFA), microwave ablation, high intensity focused ultrasound (HIFU) and vascular targeted photodynamic therapy (VTP). Our surgeons will discuss whether any of these non-invasive procedures are appropriate for your condition.
Active surveillance of kidney cancer.
Radiotherapy (external beam or brachytherapy) and chemotherapy. We team up with excellent oncologists who are UK leaders in these areas to offer you the most comprehensive, seamless care.
Care for additional urological conditions includes:
Precision diagnostics biopsies for suspected prostate cancer.
Transurethral resection of bladder tumour (TURBT) to treat bladder cancers that don't require cystectomy.
Artificial urinary sphincter (AUS) to treat incontinence in men.
Botulinum injection to treat overactive bladder.
Formation and revision of ileal conduits (urinary diversion), surgery to create a new way to pass urine out of the body after the bladder has been removed.
Kidney stone treatments, including shock wave lithotripsy (SWL), ureteroscopy (URS), percutaneous nephrolithotomy (PCNL) and laser fragmentation of bladder stones.
Metabolic screening service (blood tests to diagnose metabolic disorders which can impact the urinary system), and dietary and lifestyle advice.
Pyeloplasty, surgery to correct pelviureteric obstruction junction obstruction. This is generally done with a robotic approach.
Transurethral resection of the prostate (TURP), surgery to treat benign prostatic growth leading to urinary symptoms. We also offer innovative, less invasive surgical options like Urolift, Rezum and Aquablation. Our team will work with you to determine the best course of action for you.
Urodynamics, testing to find out the causes of bladder problems.
Incontinence surgery.
Urethroplasty to treat men with urethral strictures, a scar that develops in the urethra (the tube that runs from the bladder to the end of the penis).
Day case surgery for tight foreskin and testicular/scrotal lumps.
Learn More
Contact us or call +44 (0)20 3423 7500 for more information about our urology services.