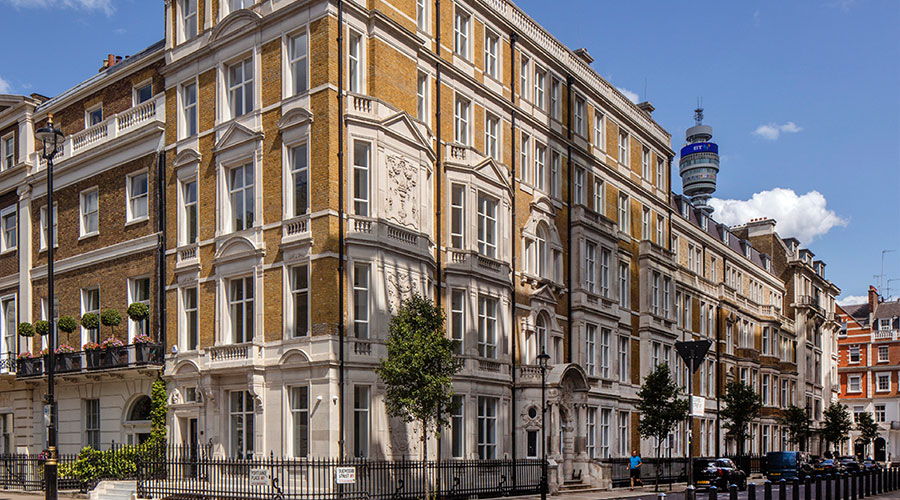 Visiting
Please see the steps we are taking to ensure that our patients, caregivers and visitors to our facilities are safe during the current coronavirus (COVID-19) pandemic.
As part of our plan to keep everyone safe, attendance throughout our facilities is currently limited.

You may have one visitor per day if you are an inpatient.
You may have one person accompany you to your day-case or outpatient appointment.

All patients and visitors will be required to wear face masks throughout their entire visit.
Use antibacterial hand wash before entering and upon leaving our facilities. There are also hand sanitiser stations located throughout our facilities so please make use of them.
Where possible please ensure you observe social distancing.
Stay home if you have a cough, cold, diarrhoea or vomiting.
Parking
There is not an onsite car park at Portland Place Outpatient Centre. We encourage you to use public transport, taxi or have a friend or relative drop you off for your appointment. There is metered parking with several pay and display bays that allow parking for up to 4 hours within a few minutes' walk on Duchess Street and Portland Place.
Our hospital is in a metered parking area with several pay and display bays, which allow parking for up to four hours. These bays are all within a short walking distance from the hospital on Chester Street, Chapel Street and Montrose Place. There is a drop-off and pick-up point outside both entrances of the hospital, on Grosvenor Place and Chester Street.
We offer a limited number of parking bays to our patients and visitors. These are available at Euro Car Parks – a few minutes' drive from the hospital:
The Mayfair Car Park, Park Lane, Achilles Way, London, W1K 1AB.
Please note, bays need to be booked before arrival using the RingGo App. To use the app:
Go to the App Store on your smart phone and download the RingGo Parking App.
Register with your email address and mobile number, and create your password.
Type in "search by code" - code for patients and visitors – enter 32521.
If you have any queries with regard to the parking, please contact us at [email protected].
Language Assistance
We provide translation and interpretation services free of charge for any language, including British Sign Language. Our certified medical interpreters assist with in-person interpretation during your visit and translating any written documentation when needed. Contact our Global Patient Services team at +44 20 3423 8000 to arrange for language services.
Smoking Policy
Cleveland Clinic London is committed to the health and well-being of our patients, visitors and caregivers. Therefore, smoking is strictly prohibited anywhere in our facilities.
Pharmacy
Our onsite pharmacy is located on the first floor of the hospital. Our pharmacy team are available to address any concerns you may have your medications.
Prayer rooms
A 24-hour prayer room is located on the first floor of the hospital is available for patients, families and caregivers of all faiths.
A 24-hour Muslim prayer room is located on the first floor of the hospital for patients, families and caregivers. Male and female prayer rooms are also available with ablution facilities.
Refreshments
Water and hot beverages are available for patients free of charge at Portland Place Outpatient Centre.
Our hospital offers an onsite restaurant which serves a wide range of seasonal, contemporary dishes and is open from 7 a.m. to 3 p.m. Our restaurant also has a ready-to-go section which is available 24 hours a day and offers a variety of items for purchase.
Wi-Fi
Complimentary, high-speed Wi-Fi is available throughout our facilities.
Contact Us
Do you have a concern or question about your visit to a Cleveland Clinic London facility? Our Patient Experience Team is here to help resolve issues and answer questions. Call +44 20 3423 7007 or email [email protected].