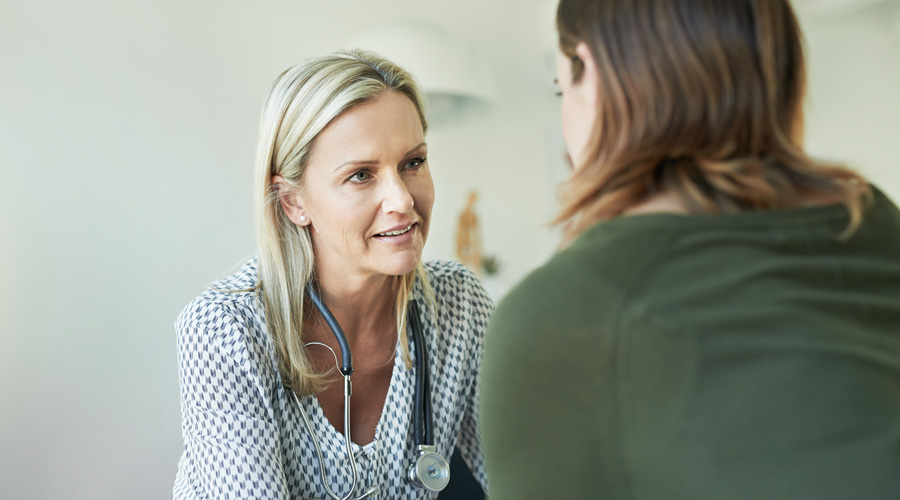 At Cleveland Clinic London, women can find comprehensive, compassionate gynaecological care. Our team of consultants has the specialised skills and knowledge to give you the best possible care, no matter what your needs are.
From endometriosis to pelvic floor problems to hormonal and menstrual disorders, you receive coordinated, supportive care that fits your life. Our team provides expert diagnosis and treatment while doing everything we can to improve your quality of life.
Why Choose Cleveland Clinic London for Gynaecology?
Our team of specialists is here to help with a range of gynaecologic conditions. We offer:
Extensive experience: With experience in treating both common and rarer gynaecologic conditions, our highly qualified team members are leaders in their fields. Most come from London's top teaching hospitals and have participated extensively in research. They bring their training, skills and education to finding the right care plan for you.
International leaders: You are in the hands of some of the world's leaders in gynaecological care. Many of our surgeons run national and international workshops for conditions such as endometriosis and pelvic floor problems. Many also have roles in international societies for benign gynaecological diseases. We use our expertise to provide the right diagnosis and treatment for you.
Advanced technology and state-of-the-art facilities: Our hospital and outpatient centre are equipped with the latest technology and designed for the best possible patient experience.
Customised care: There are many different gynaecologic symptoms women can experience. Some are worrying, some can affect your quality of life, and some may even be life-threatening. We ask you about your symptoms, perform a thorough assessment, provide expert diagnosis and design a treatment and care plan specifically for you.
On-site diagnostics and imaging: We can do all diagnostic testing and imaging immediately on-site, on the same day as your consultation. This process ensures you are diagnosed quickly and can start treatment as soon as possible.
Collaborative team: Our consultants and surgeons work closely with physiotherapy and nurse specialists to deliver holistic care for women throughout their lives. We also work with specialists in other departments to offer the care you need, including fertility, breast cancer services, colorectal surgery, gastroenterology, urology, pain management and radiology. You receive whole-person care that's tailored to your needs.
Gynaecology at Cleveland Clinic London: Conditions We Treat
Our gynaecologic team treats a range of conditions, including:
Gynaecological Treatment
Our gynaecology diagnostic and treatment unit is a one-stop clinic for your consultation and diagnostic tests, including gynaecologic ultrasounds. This is where we develop your treatment plan and arrange any surgical procedures.
Learn about the wide range of services we offer:
Specialty clinics and services
Acute gynaecology clinic: At this fast-track service, women with suspected gynaecological cancer receive prompt care.
Endometriosis treatment: This multidisciplinary service features bowel and urology teams who offer the very best in the surgical treatment for this complex condition. Medical and surgical treatments are available, including laparoscopic (keyhole) surgery.
Coil (intrauterine system) insertion: We provide insertion services for this IUD contraceptive device, which is placed inside the womb.
General gynaecology: Women who need any type of gynaecological care can receive expert, skilled services.
Pelvic floor training: Work with a trained physiotherapist to strengthen pelvic floor muscles.
Physiotherapy after gynaecologic surgery: After undergoing surgery for a gynaecologic condition, our expert physiotherapists can help you regain strength and function.
Vulval skin disorders management: Women with vulval skin disorders receive specialised care and strategies to help treat the condition and manage it at home.
Diagnostic tests
Cervical biopsy: During this procedure, a provider removes tissue from the cervix to test for abnormal or precancerous conditions or cervical cancer.
Colposcopy: Using a special microscope, a provider examines the cervix (the lower part of the uterus) and the wall of the vagina. The procedure helps your doctor see whether there are abnormal cells in your cervix and determine whether you need treatment to remove them.
Hormonal assessments: These assessments can help doctors figure out what's causing problems related to your menstrual cycle, such as bleeding problems, and premenstrual syndrome as well as symptoms related to menopause.
Pelvic ultrasound: An ultrasound helps diagnose a wide range of gynaecologic diseases and conditions.
Surgeries
Hysterectomy: Surgeons remove the womb, which may also include removal of the cervix, fallopian tubes and ovaries. If we determine this procedure is necessary and you decide to undergo treatment, you'll have a minimally invasive surgery, which aids in your recovery.
Hysteroscopy: This procedure can be used to either investigate or treat a condition affected the endometrium (womb lining), including menstrual problems and fibroids. We run an outpatient and inpatient service for women needing hysteroscopy.
Laparoscopy: Doctors use small, thin instruments to examine the organs inside your abdominal cavity, including pelvic organs and stomach. Many of our procedures are performed via this approach, which uses small incisions rather than a large one to aid recovery.
Laparoscopic excision of endometriosis: This is surgery to remove endometriotic deposits. In complex cases this may be done in conjunction with a bowel surgeon to shave or remove deposits also seen on the bowel.
Myomectomy: Surgeons use this procedure to remove fibroids.
Oophorectomy: Surgeons remove one or both of the ovaries. For some women, this can help treat underlying diseases. It can also be done preventively, for women at high risk of breast or ovarian cancer.
Ovarian cystectomy: During this surgery, surgeons remove ovarian cysts.
Hysteropexy: An operation to help correct uterine prolapse in women who do not wish to have a hysterectomy. This is done usually by keyhole surgery.
Sacrocolpopexy: An operation to lift up the top of the vagina by keyhole surgery in women who have severe prolapse despite having had previous surgery.
Vaginal repair: A repair can correct weaknesses in the supporting muscles to the vagina, such as those that occur with prolapse.
Colposuspension: This is surgery performed laparoscopically to help treat female stress urinary incontinence.
Urogynaecology services
We offer special expertise in urogynaecology, a field of gynaecology that focuses on pelvic medicine and reconstructive surgery. Our experts provide treatments and services with the support of nursing and physiotherapy colleagues to bring you a range of conservative and surgical treatments:
Urodynamic testing, to diagnose urinary incontinence or other urinary conditions.
Overactive bladder treatments, which include medical and surgical treatments including botulinum toxin injections and sacroneuromodulation.
Stress incontinence treatments, including urethral bulking, rectus facial sling and colposuspension, which can be performed laparoscopically.
Urogynaecology assessment, diagnosis and treatment for women with pelvic floor or bladder conditions, including urinary incontinence, vaginal prolapse, urinary tract infections and pelvic floor injury.
Minimally invasive treatments and vaginal surgery to help correct problems related to prolapse and incontinence. We may use mesh implants, but we can offer alternatives to this. Your team will talk to you in detail about your options. We also have multidisciplinary meetings where many experts discuss the most appropriate treatments so we can make sure we are recommending the most appropriate care plan for your needs.
Urogynaecology and pelvic floor clinics for women with urinary incontinence or prolapse and those who have experienced severe tears during childbirth.
Bladder instillation agents, a liquid solution, or wash, to help women who have bladder pain.
Learn More
Contact us or call +44 (0)20 3423 7500 to make an appointment or learn more about our gynaecology services.