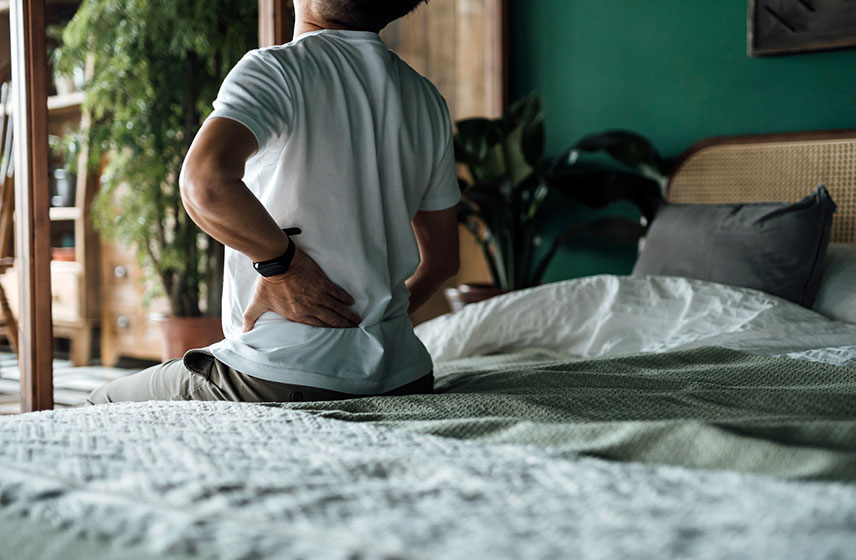 Pain can impact your ability to work, sleep and enjoy time with family and friends. But ongoing pain doesn't have to be a way of life. At Cleveland Clinic London, skilled pain medicine consultants provide comprehensive care for acute and chronic (long-term) pain.
We use the latest techniques to safely and effectively minimise your discomfort. With less pain, you can focus on healing and getting back to the activities you love.
Pain Treatment Services: Why Choose Cleveland Clinic London?
Highlights of our pain management services include:
Experienced team: Our consultants have extensive training in all areas of pain medicine. We offer pain relief plans following surgery or an injury (acute pain). We also care for chronic pain syndromes such as back pain, fibromyalgia or trigeminal neuralgia.
Collaborative care: Pain medicine consultants work with a range of caregivers to ensure you receive complete care. Nurses, physiotherapists, occupational therapists and psychologists teach you strategies for performing daily activities with less pain.
Advanced diagnosis and treatment: We use the latest imaging technology and neurological tests to evaluate and diagnose your pain. Treatments may include nerve blocks, electrical stimulation or infusion drug therapies. We tailor your care plans to your unique needs and preferences.
Pain Management Services We Offer
We offer a range of pain management techniques, including:
Spinal injections: Injections of medication or steroids minimise pain in different parts of your back. We offer epidural injections, facet joint injections and sacroiliac joint injections for conditions including spinal stenosis or sciatica.
Nerve blocks: Injections of a local anaesthetic and steroid numb nerves that are transmitting pain signals. We might recommend nerve blocks for headaches, face pain or joint pain.
Electrical stimulation: Also called neuromodulation, electrical stimulation reduces pain by applying mild electrical currents to nerves. We may apply this therapy percutaneously (on your skin), or we may implant tiny electrodes under your skin.
Pain Conditions We Treat
Pain comes in many forms, and it doesn't always have a clear cause. At Cleveland Clinic London, we treat many types of pain as well as undiagnosed pain:
Learn More
Contact us or call +44 20 3423 7500 for more information about our pain management services.