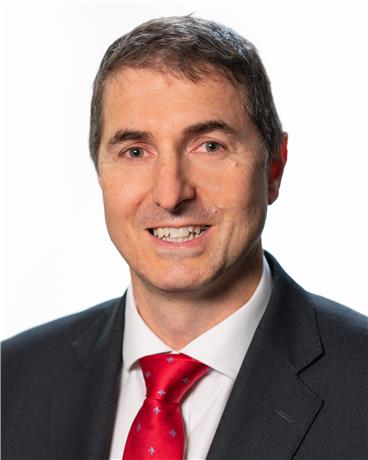 Clinical Interests
Arthritis of the Spine

Back Pain

Degenerative Disc Disease

Facet Syndrome

Herniated Discs

Kyphoscoliosis

Myelopathy

Neck Pain

Sciatica

Scoliosis

Spinal Fractures

Spinal Stenosis

Spine Tumours
Specialties
Spinal Fusion Surgery

Spine Surgery
Biography
Mr Michael Mokawem is a consultant spinal surgeon, specialising in all aspects of spinal surgery with a particular interest in paediatric and adult spine deformities. His NHS base is at the internationally renowned Royal National Orthopaedic Hospital NHS Trust, rated within the top 10 specialist hospitals globally. Mr Mokawem's private practice matches his NHS practice. He advises on non-operative and operative management and supports patients in making fully informed decisions. He uses minimally invasive techniques, computer navigated surgery, robotic surgery and traditional open techniques as appropriate. His paediatric scoliosis practice encompasses the full repertoire of management strategies including vertebral body tethering in selective cases. Mr Mokawem completed the prestigious National Spine Surgery Fellowship at the Leeds Teaching Hospitals in 2018. This is a combined neurosurgical and orthopaedic spine surgery fellowship which covers the breadth of spinal surgery and the full spectrum of spinal conditions in both paediatric and adult patients. Additionally, he completed a complex spine surgery fellowship at the internationally recognised Royal National Orthopaedic Hospital in 2017. Mr Mokawem has presented at national and international spine surgery conferences and has published in peer-reviewed journals. Outside of work he spends as much time as possible with his wife and daughters, cycling along traffic free routes.
Professional Memberships
Royal College of Surgeons of England, British Association of Spine Surgeons, AO Spine.
GMC Number
4670843
NHS Base
Royal National Orthopaedic Hospital NHS Trust