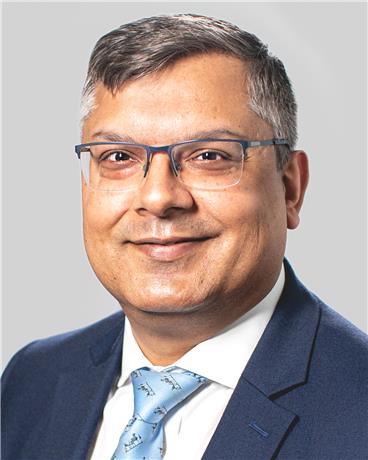 Clinical Interests
Achilles Tendinitis

Ankle Fractures (Malunion)

Ankle Fractures (Nonunion)

Ankle Injuries

Arthritis

Arthritis of the Ankle

Arthritis of the Foot

Benign Bone Tumours

Benign Soft Tissue Tumours

Bunions

Clawtoes

Flatfoot

Foot Abnormalities

Foot Injuries

Fractured Foot

Ganglion Cysts

Ganglion Cysts, Ankle

Ganglion Cysts, Foot

Hammertoes

High Arch Foot

Ingrown Toenails

Joint Effusion, Ankle

Lower Leg Fractures

Mallet Toes

Morton's Neuroma

Osteoarthritis of the Ankle

Osteoarthritis of the Foot

Plantar Fasciitis

Talus Fractures

Tarsal Coalition

Tarsal Tunnel Syndrome

Toe Fractures
Specialties
Ankle Arthroscopy

Ankle Fusion (Arthrodesis)

Ankle Replacement

Ankle Surgery

Foot Surgery

Joint Fusion (Arthrodesis)

Lateral Ankle Ligament Reconstruction (Brostrom Procedure)

Ligament Repair

Ligament Replacement

Lower Limb Reconstruction Surgery

Osteotomy

Surgical Treatment of Arthritis

Tendon Surgery
Biography
Mr Nadeem Mushtaq is Head of Foot and Ankle Trauma at Imperial College London. He is a fellowship trained orthopaedic consultant specialising in all disorders of the foot & ankle, and complex trauma, working at two prestigious central London Hospitals. He qualified from St.George's Hospital, in 1996 and completed his training on the Guy's rotation. He undertook research at Brighton University. He took an additional 1 year Foot & Ankle post CCST fellowship. He was appointed to Imperial College Hospitals in 2013. Mr Mushtaq presents at orthopaedic meetings nationally & internationally. He publishes research and writes books. Mr Mushtaq works almost exclusively with Foot & Ankle Trauma & Elective patients and sports injuries.
Research & Publications
See publications for Mr Nadeem Mushtaq.
(Disclaimer: This search is powered by PubMed, a service of the U.S. National Library of Medicine. PubMed is a third-party website with no affiliation with Cleveland Clinic.)
Professional Memberships
British Foot & Ankle Society (BOFAS), British Orthopaedic Association (BOA), British Medical Association (BMA), Royal College of Surgeons of Edinburgh (RCSEd)
GMC Number
4313900
NHS Base
Imperial College Healthcare NHS Trust