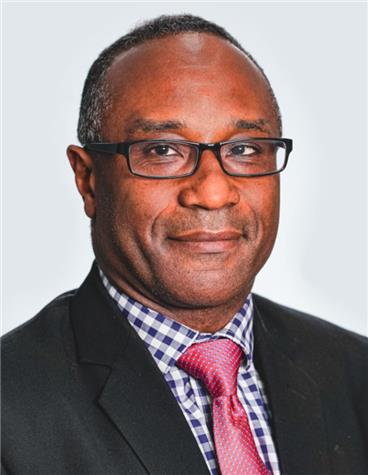 Clinical Interests
Anal Fistula

Anorectal Disease

Appendicitis

Colorectal Cancer

Colorectal Polyp

Crystal Arthritis

Diarrhoea

Diverticular Disease

Diverticulitis

Faecal Incontinence

Functional Bowel Disorders

Functional Gastrointestinal Disorders

Gastritis

Gastro-Oesophageal Reflux (GORD)

Haemorrhoids

Inflammatory Bowel Disease (IBD)

Intestinal Failure

Intestinal Pseudo-Obstruction

Irritable Bowel Syndrome (IBS)

Pelvic Floor Disorders

Pilonidal Cyst

Rectal Polyps

Rectal Prolapse

Recurrent Rectal Cancer

Short Bowel Syndrome

Skin Tags

Ulcerative Colitis
Specialties
Abdominal Wall Reconstruction Surgery

Anus and Rectum Surgery

Botox Injections

Colectomy

Colonoscopy

Colorectal Cancer Surgery

Complex Disease Management

Endoscopic Balloon Dilatation

Endoscopic Mucosal Resection (EMR)

Endoscopic Ultrasound (EUS)

Haemorrhoidal Artery Ligation Operation (HALO)

Hernia Surgery

Ileoanal Pouch Surgery (J-Pouch)

Incontinence Surgery

Laparoscopic Colorectal Surgery

Laparoscopic Hernia Surgery

Mole Removal

Open Hernia Surgery

Rectal Prolapse Surgery

Re-operative Colorectal Surgery

Skin Surgery

Transanal Endoscopic Microsurgery (TEM)

Upper Gastrointestinal Endoscopy
Biography
Mr. Nunoo-Mensah is a highly experienced and highly qualified colorectal surgeon at the Cleveland Clinic in London with extensive expertise in colorectal cancer, inflammatory bowel disease, pelvic floor disorders, and advanced proctology including complicated fistulae and haemorrhoids. In addition, he has been appointed to serve as Chairman of the Conflict of Interest Committee at Cleveland Clinic London, and is a member of the Medical Executive Council there as well. Mr Nunoo-Mensah completed advanced training in laparoscopic (minimally invasive) surgery at the Mayo Clinic Arizona as well as advanced training in the treatment of complex/tertiary colorectal diseases at the University of Southern California while simultaneously completing a Master's degree in Legal Aspects of Medical Practice at Cardiff University. In addition to his private practice, Mr. Nunoo-Mensah is also head of the department of colorectal surgery at King's College London NHS Foundation, where he also leads the colorectal cancer MDT (multidisciplinary team) and oversees the anorectal physiology laboratory. Mr Nunoo-Mensah will be the President of the prestigious International Society of University Colon and Rectal Surgeons from 2022-24. In addition to active involvement in postgraduate education, he was the founder and Program Director of the Dilemmas and Debates in Colorectal Surgery Conference, which has taken place at King's College London since 2013. Mr Nunoo-Mesah is an Honorary Senior Lecturer at King's College London, and he has published extensively in major surgical journals and textbooks on colorectal diseases. He resides in London with his wife and as a family, they enjoy traveling both within the UK and abroad. He loves rugby and to unwind, he still plays touch rugby at the weekend.
Research & Publications
See publications for Mr Joseph Nunoo-Mensah.
(Disclaimer: This search is powered by PubMed, a service of the U.S. National Library of Medicine. PubMed is a third-party website with no affiliation with Cleveland Clinic.)
Professional Memberships
Fellow of the Royal College of Surgeons of England (FRCS), Member of The Association of Surgeons of Great Britain and Ireland (ASGBI), Fellow of the American Society of Colon and Rectal Surgeons (FASCRS), Fellow of the International Society of University Colon & Rectal Surgeons (FISUCRS)
GMC Number
4015556
NHS Base
King's College Hospital NHS Foundation Trust