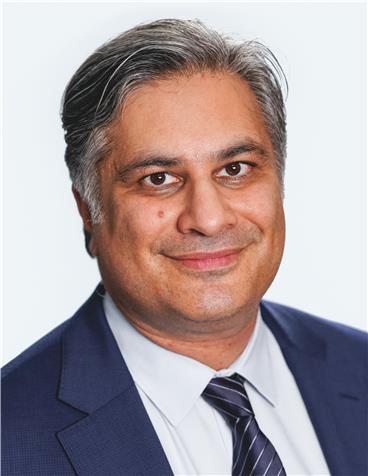 Clinical Interests
Anal Fissures

Anal Fistula

Anal Pain

Anorectal Disease

Appendicitis

Colorectal Cancer

Colorectal Polyp

Crohn's Disease

Diverticular Disease

Diverticulitis

Inflammatory Bowel Disease (IBD)

Pilonidal Cyst

Rectal Polyps

Rectal Prolapse

Short Bowel Syndrome

Ulcerative Colitis
Specialties
Colectomy

Colonoscopy

Colorectal Cancer Surgery

Hernia Surgery

Ileoanal Pouch Surgery (J-Pouch)

Incontinence Surgery

Laparoscopic Cholecystectomy

Laparoscopic Colorectal Surgery

Laparoscopic Gallbladder Surgery

Laparoscopic Hernia Surgery

Laparoscopy

Metastasectomy

Non-Surgical Treatment of Incontinence

Open Hernia Surgery

Robotic Colorectal Surgery

Transanal Minimally Invasive Surgery (TAMIS)
Biography
Mr Chetan Bhan is an experienced and high volume complex colorectal surgeon and is the IBD Surgery Lead at Cleveland Clinic London. Mr Bhan's main interests are complex advanced laparoscopic and Single Incision (SILS) Colorectal Surgery for Colorectal Cancer, Inflammatory Bowel Disease, Diverticular Disease and prolapsing rectal disorders. He has a significant leadership position within the NHS as the lead for General Surgery and Colorectal Cancer across the North Central London Integrated Care System which include University College London, Whittington and Royal Free London, Hospitals. Mr Bhan's training encompassed centres of excellence both in London and Sydney, Australia. Mr Bhan lives in London with his wife, an Interventional Gastroenterologist at Imperial Healthcare NHS Trust, and their 4 children. As a family they enjoy travelling both within the U.K. and abroad.
Professional Memberships
General Medical Council, Royal College of Surgeons of England, Association Of Coloproctologists Great Britain and Ireland (ACPGBI), European Society of Coloproctology (ESCP).
GMC Number
4477923
NHS Base
Whittington Health NHS Trust