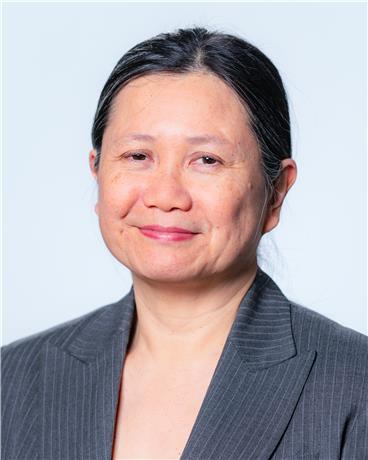 Clinical Interests
Achalasia

Bile Duct Stones

Gallbladder Disease

Gallstones

Gastrointestinal Stromal Tumour (GIST)

Gastro-Oesophageal Reflux (GORD)

Hernia

Hiatal Hernia

Lipomas

Obesity
Specialties
Hernia Surgery

Laparoscopic Cholecystectomy

Laparoscopic Gallbladder Surgery

Laparoscopic Hernia Surgery

Laparoscopy

Minimally Invasive Bypass Surgery

Upper Gastrointestinal Endoscopy
Biography
Ms Avril Chang is a Consultant Surgeon specialising in Upper Gastrointestinal surgery and Laparoscopic (Keyhole) Surgery. Having been trained and educated in Australia, she then undertook advanced laparoscopic surgical training in Leeds and was a Senior Lecturer at Imperial College London, before being appointed to King's College Hospital London in 2006 where she continues to serve. Alongside her clinical practice, Ms Chang is also heavily involved with the training of surgeons. She had been the Training Programme Director for General Surgery in South East London and Chair of the pan London Speciality Training Committee in General Surgery as well as the Tutor for Minimally Invasive Surgery at the Royal College of Surgeons in England. She has a particular interest in gallstone diseases and abdominal wall and groin hernias. Ms Chang also has a speciality practice in Obesity Surgery. She is particularly keen to provide surgery which will give the least pain and the shortest hospital stay for her patients.
Research & Publications
See publications for Ms Avril Chang.
(Disclaimer: This search is powered by PubMed, a service of the U.S. National Library of Medicine. PubMed is a third-party website with no affiliation with Cleveland Clinic.)
Professional Memberships
ALSGBI - Association of Laparoscopic Surgeons of Great Britain & Ireland, BMA - British Medical Association, BHS - British Hernia Society, AUGIS - Association of Upper Gastrointestinal Surgeons, BOMSS - British Obesity & Metabolic Surgery Society
GMC Number
4067010
NHS Base
King's College Hospital NHS Foundation Trust