Brian Donley, MD | Chief Executive Officer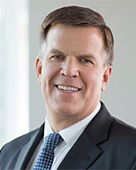 Brian Donley, MD was appointed CEO of Cleveland Clinic London in February 2018 and will direct strategy, operations and recruitment. He began his career as an orthopaedic surgeon at Cleveland Clinic in 1996, and has since held numerous leadership positions within the Clinic, including President of Lutheran Hospital, President of the Cleveland Clinic Regional Hospitals and Family Health Centers, and latterly as Chief of Clinical Operations. Dr Donley also teaches at the Cleveland Clinic Lerner College of Medicine, where he is Professor of Surgery. He graduated from the University of Notre Dame, and gained his medical degree at the University of Michigan.
Tommaso Falcone, MD | Chief of Staff, Chief Academic Officer and Medical Director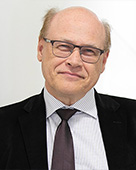 Tommaso Falcone, MD is Chief of Staff, Chief Academic Officer and Medical Director at Cleveland Clinic London. He has over 20 years' experience with Cleveland Clinic, most recently as Professor of Surgery at the Cleveland Clinic Lerner College of Medicine. Dr Falcone is certified by the American Board of Obstetrics and Gynecology in general obstetrics and gynecology, and by the Royal College of Physicians and Surgeons of Canada. He has served on the editorial boards of several journals and has published more than 500 original manuscripts, abstracts and book chapters.
James F. Gutierrez, MD | Chief of Quality, Safety and Patient Experience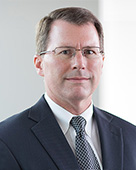 James F. Gutierrez, MD is the Chief of Quality, Safety and Patient Experience at Cleveland Clinic London. He has more than 22 years' experience with Cleveland Clinic, serving as a leader in quality improvement in regional medical practice and internal medicine. In 2007, Dr Gutierrez was named Chair of the Department of Community Internal Medicine, and in 2015 he was appointed President and Medical Director of Cleveland Clinic's Medicare Accountable Care Organization (ACO). Under his leadership, the ACO achieved outstanding performance in quality outcomes and patient experience, becoming one of the highest performing in the United States.
Travis Laird | Chief Business Operations Officer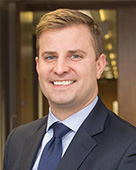 Travis Laird is responsible for the design and implementation of the Cleveland Clinic London nonclinical operating model, including supply chain, hotel services and estates, as well as overseeing the Project Management Office. Travis has led or assisted in the capital planning and activation of nearly five million square feet of hospital, emergency department and outpatient space. Most recently he led the successful launch of Cleveland Clinic Avon Hospital in Ohio.
Angela Rossi | Chief Human Resources Officer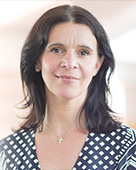 Angela Rossi is responsible for providing strategic guidance and vision for the human resources and workforce planning functions. She has over 20 years of experience within the healthcare industry, spending a large part of her career with Bupa, both within the Cromwell Hospital and in global leadership positions. Most recently Angela was UK Director of Human Resources at Schoen Clinic, where she oversaw the development and execution of its international strategy.
Will Rowberry | Chief Commercial Officer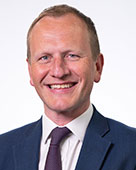 Will Rowberry is responsible for the development and delivery of the Cleveland Clinic London commercial strategy including business development, marketing, communications and payor relationships. Will has extensive experience working across the healthcare industry in both the private and public sectors. Prior to joining Cleveland Clinic London, he was a Director in the Healthcare and Life Sciences team at the Brunswick Group, was formerly Head of Corporate Finance at Circle Health and is a Fellow of the Institute of Chartered Accountants in England and Wales.
Gareth Sherlock | Chief Information Officer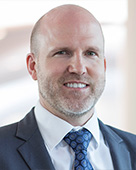 Gareth Sherlock is the Chief Information Officer at Cleveland Clinic London. He has more than 20 years of experience working in the healthcare sector, completing complex transformation projects across Australia, the UK, the US and the Middle East. Prior to joining Cleveland Clinic London, Gareth was Chief Information Officer at Cleveland Clinic Abu Dhabi. He has also served as an executive consultant for Accenture in Australia and the UK.
Deborah Small, DNP | Chief Nursing Officer
Deborah Small, DNP is responsible for nursing practice standards and leading patient care services for Cleveland Clinic London. With 30 years in the nursing profession, Deborah has held a number of leadership roles, successfully developing, organising and leading diverse healthcare teams to achieve operational and fiscal success. Deborah was most recently the CNO of Cleveland Clinical Fairview Hospital and Interim ACNO of Clinical Practice and Quality, Cleveland Clinic Health System. She has also served as President of the Greater Cleveland Organization of Nurse Executives and taught medical, surgical and critical care nursing at universities in Ohio and Pennsylvania.
Jamanda Haddock, MA, MRCP, FRCR | Associate Chief of Staff, Chair of Hospital Services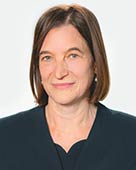 Dr Jamanda Haddock trained at Oxford University and St Thomas' Hospital London. She has been a Consultant Radiologist at the Royal Free London NHS Foundation Trust since 1994, and is a Fellow of the Royal College of Radiologists. From 2012 to 2018, Dr Haddock was Lead Clinician for Imaging Services at the Wellington Hospital and Consultant on the Medical Advisory Committee. From 2004 to 2011 she was Clinical Director for Radiology and Nuclear Medicine at the Royal Free, where she also served as a member of the Clinical Advisory Board.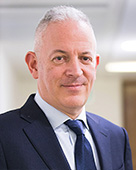 Mr Richard Cohen is a Consultant Colorectal Surgeon at University College London Hospitals (UCLH), and an Honorary Senior Lecturer in the Division of Surgery and Interventional Science at University College London. Until recently, Mr Cohen held the post of Trust Clinical Director for Patient Flow at UCLH. Mr Cohen has held clinical appointments as a Consultant Colorectal Surgeon for almost 20 years, and has maintained ongoing academic research interests in his field.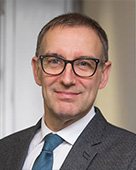 Dr Nick Fletcher will chair our Critical Care & Anaesthesia Institute at Cleveland Clinic London. Dr Fletcher has been a Consultant in anaesthesia and critical care at London's St Georges University Hospital NHS Foundation Trust for 17 years, and was lead for the Trust's cardiothoracic critical care unit for 5 years. In addition to his clinical commitments he was President of the Association for Cardiothoracic Anaesthesia and Critical Care, and is an editor of British Journal of Anaesthesia Education. Dr Fletcher has over 70 peer reviewed publications and has been invited to lecture at many international conferences on anaesthesia and critical care. He is recognised for his national and international leadership in clinical quality, echocardiography, research and education.
Mark Hamilton, MB (Hons), MD, FRCP | Chair of Medical Subspecialties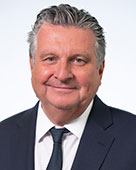 Dr Mark Hamilton is a Consultant at the Royal Free London NHS Foundation Trust. His main clinical interest is the management of complex Inflammatory Bowel Disease. He has 23 years' experience as a consultant in GI and internal medicine, is a Fellow of the Royal College of Physicians, and from 2014 to 2018 served as Chair of the Medical Advisory Committee at the Wellington Hospital. He remains an active contributor to clinical and translational research.
Andrew McEvoy, MBBS, BSc (Hons), MD, FRCS, FRCS (SN) | Chair of Neurosciences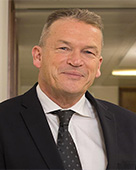 Mr McEvoy is a world-leading Consultant Neurosurgeon at The National Hospital for Neurology and Neurosurgery, and Reader in Neurosurgery at University College London. He has the largest adult epilepsy surgical practice in the UK and leads the surgical arm of the Department of Clinical and Experimental Epilepsy - the preeminent epilepsy research group in Europe. Listed in The Times top UK doctors for his epilepsy and brain tumour surgery, Mr McEvoy's specialist neurooncology service has a particular interest in the prediction and preservation of function during large resective neurosurgical procedures, and the reorganisation of brain function around brain tumours. He has particular expertise in interventional MRI and awake brain surgery. Mr McEvoy has published and presented widely both nationally and internationally, and holds a number of research grants funding projects at The Institute of Neurology in London.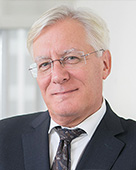 Mr Howard Ware is a Consultant Orthopaedic Surgeon at the Royal Free London NHS Foundation Trust and Director of the Wellington Hospital's Knee Surgery Unit. He has more than 30 years' experience in orthopaedic surgery and is a Fellow of the Royal College of Surgeons and honorary lecturer at the University of Dundee. Mr Ware is also a member of several professional societies, including the British Association Knee Surgery, and is a reviewer for the Journal of Bone and Joint Surgery, British Volume.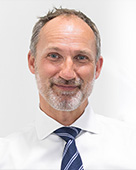 Professor Olaf Wendler has been a Consultant in cardiothoracic surgery for more than 20 years. He is a Fellow of the Royal College of Surgeons and Professor of Cardiac Surgery at King's College Hospital NHS Foundation Trust. He joined King's College Hospital in 2004 and served as Clinical Director for Cardiovascular Services from 2006 to 2012. Professor Wendler has an international reputation for innovative minimally invasive heart surgery, and has been the lead cardiac surgeon in the Clinical Advisory Group of the NHS London Cardiovascular Strategic Clinical Network since 2013.
Ruth Whitby, BSc, MBBS, DRCOG | Chair of General Practice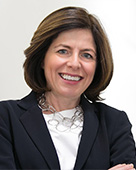 Dr Ruth Whitby has more than 30 years' experience in General Practice. She is a GP at King Edward VII's Hospital, and has a special interest in general medicine, stress management, health screening and paediatrics. Dr Whitby was the first native English-speaking doctor to be awarded a Japanese Medical License whilst working as a GP in Tokyo from 1994 to 1997, and she holds a medical degree from King's College London, a diploma in obstetrics and gynaecology, and a first-class honours degree in neuroanatomy