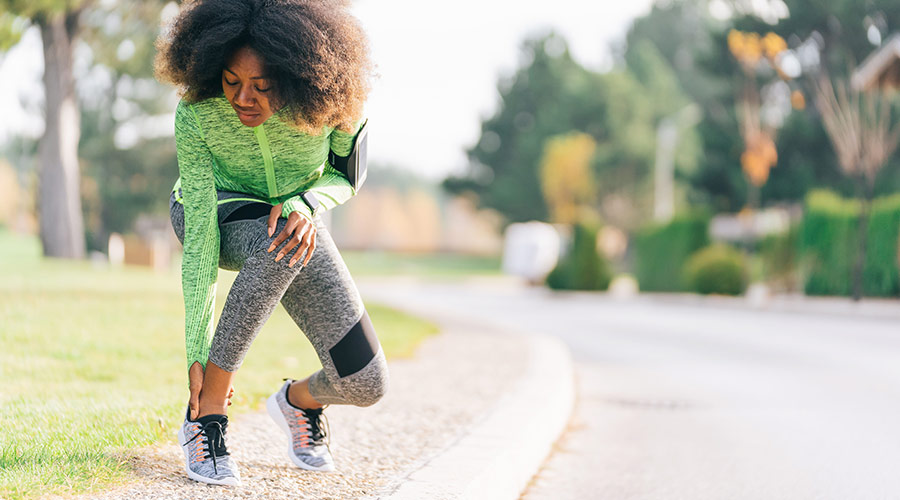 Foot and ankle pain can be caused by a wide range of issues, from injuries to arthritis to complex deformities. At Cleveland Clinic London, our team of orthopaedic surgeons has extensive experience treating common and rare conditions. We use non-surgical therapies and innovative surgical techniques to keep you mobile and optimise your long-term foot and ankle health.
Treatment for Foot and Ankle Pain: Why Choose Cleveland Clinic London?
Our comprehensive foot and ankle treatment programme offers:
World-renowned experts: Cleveland Clinic London is home to pioneers in foot and ankle surgery. Our surgeons helped develop new techniques for treating bunions, arthritis, toe deformities, ankle instability, sports injuries and adult flatfoot. You receive care from experts at the top of their fields.
Specialty clinics: Dedicated outpatient clinics make it easy for you to get comprehensive care for heel pain, Achilles tendon injuries and other conditions. Consultants, surgeons and other specialists evaluate your case and provide treatment recommendations tailored to your needs.
Team approach: We bring all the experts you need under one roof. You have access to orthopaedic consultants, surgeons, rheumatologists, physiotherapists, sports medicine experts, orthopaedic nurses and other caregivers. They work together to deliver timely, streamlined care.
Minimally invasive foot and ankle surgeries: Whenever possible, we use minimally invasive surgical techniques. Our surgeons specialise in arthroscopic (keyhole) surgery and percutaneous surgery (done through small incisions in the skin), including MICA (minimally invasive chevron-Akin) for bunion correction. You recover faster and with less pain.
Foot and Ankle Conditions We Treat
We offer care for a broad range of foot and ankle conditions affecting adults of all activity levels. Whether you're an active senior or a professional athlete, we provide evaluation, diagnosis and treatment so you can achieve peak mobility and performance.
Foot conditions we treat include:
Ankle conditions we treat include:
Our Foot and Ankle Treatments
Our wide selection of conservative (non-surgical) and surgical treatments for foot and ankle conditions gives you more options for pain relief. After thoroughly assessing your condition with the latest diagnostic techniques, a multispecialty team designs your customised care plan.
Non-surgical foot and ankle treatments
Many forms of foot or ankle pain improve without surgery. Our conservative therapies include:
Custom orthotics.
Platelet-rich plasma (PRP) therapy, injections of concentrated platelets from your blood, which speed the healing process.
Referrals to physiotherapy.
Shockwave therapy, high-energy sound waves that reduce pain and promote healing.
Steroid injections.
Unloading braces.
Viscosupplementation, injections of hyaluronic acid to lubricate the joint.
Foot and ankle surgeries
Our options for foot and ankle surgery include:
Ankle arthroscopy: Arthroscopy is a minimally invasive procedure to treat ankle arthritis. We make several small incisions in your ankle and use special instruments to remove bits of bone, scar tissue or cartilage.
Ankle fusion: We remove damaged tissue from the surface of your ankle joint affected by arthritis. Then we permanently fuse (join) ankle bones together with screws and metal plates. Our experts can do this with arthroscopic surgery through very small incisions, improving healing and recovery.
Ankle replacement: We remove the damaged ankle joint and replace it with a mobile joint made of plastic or metal (prosthesis). Our surgeons carefully select the right prosthesis for your unique joint structure and anatomy.
Lateral ankle ligament reconstruction: Also known as the Brostrom procedure, it treats chronic ankle instability or foot deformities. Your surgeon makes a small cut on the outside of your ankle, then tightens the loose and weakened ligaments.
Minimally invasive bunion surgery: MICA (minimally invasive chevron-Akin) is an innovative procedure for bunion correction. Your surgeon makes several small incisions, then uses X-ray guidance to cut and realign the toe bones. The bones are held in place with screws. This procedure is less invasive than a traditional open bunion surgery, with less damage to the toe joint and surrounding soft tissues. Patients recover faster and with less pain.
Tendon repair surgery: We may recommend surgery to remove diseased tendon tissue or repair tears. We also offer tendon reconstruction, replacing a worn tendon with another tendon in your foot.
Orthopaedic Self-Pay Services
Whether you need to know the cost of a private MRI scan, surgical procedure or other service, we can help. Cleveland Clinic London has a broad range of tests and treatments available for self-pay, so you're prepared for whatever turn your health takes. Find out more.
Learn More
Contact us or call 020 3423 7500 for more information about foot and ankle care.