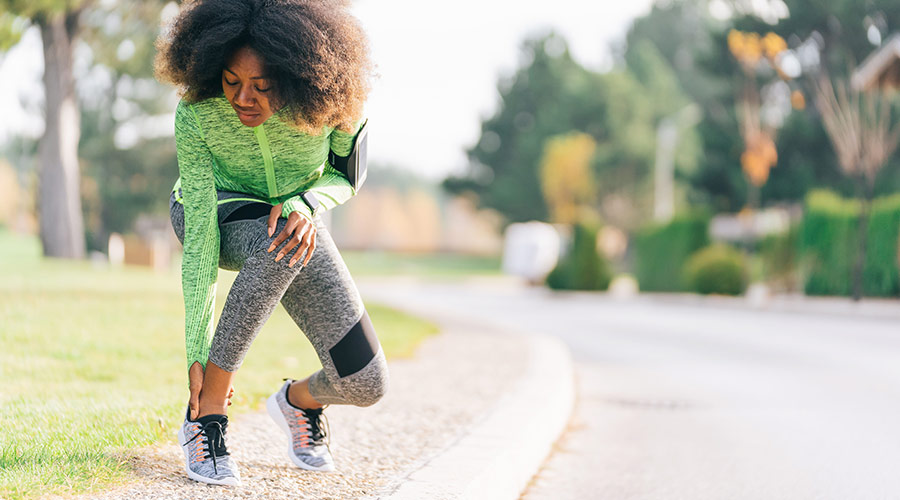 Foot and ankle problems are among the most common orthopaedic issues. Problems with your feet or ankles can be due to a variety of causes including injury, genetics, wearing improper footwear or not seeking early medical attention. If you have a problem with your feet and ankles, fast and effective treatment is essential to restoring movement and reducing pain. Our specialists provide comprehensive services for all foot and ankle problems including diagnosis, treatment and rehabilitation. Let us help you get relief and get back on your feet.
Why Choose Cleveland Clinic London?
Our specialists are experienced in diagnosing and treating all foot and ankle conditions. When seeking care for your foot or ankle at Cleveland Clinic London you can expect:
Extensive experience: With experience in treating everything from minor to complex foot and ankle conditions, our consultants and surgeons are internationally renowned as leaders in their fields.
Specialised services: For certain conditions like heel pain or those affecting your Achilles tendon, we have dedicated clinics that bring together consultants, surgeons and other specialists for comprehensive, coordinated care.
Advanced technology and state-of-the-art facilities: Our hospital and outpatient centre are brand-new, equipped with the latest technology and designed for the best possible patient experience.
Customised care: We will carry out a comprehensive review of your condition, provide expert diagnosis, and put in place a treatment and rehabilitation plan tailored specifically for you.
A multidisciplinary team approach: We bring all of the experts you need together under one roof. You have access to orthopaedic consultants, surgeons, rheumatologists, physiotherapists, nurses and more who all work as a team to get you the best possible care.
Foot and Ankle Treatment at Cleveland Clinic London
Common conditions we treat:
Treatments and care:
There are several treatment options for foot and ankle conditions including the latest surgical procedures – ranging from state-of the-art, minimally invasive surgery to complex reconstruction to innovative, non-operative solutions. Our consultants will tailor treatment to your unique symptoms and individual needs. Often, you can get great relief from non-surgical treatments such as:
Changing your footwear to more supportive shoes or, if appropriate, wearing braces, gel pads or orthotic inserts.
Medications, like anti-inflammatories or cortisone injections.
Modifying your activities, depending on your condition, this could include things like avoiding barefoot walking or standing, weight control or staying off your feet for a period of time.
Physiotherapy, along with ice and stretching.
Shock wave therapy may be tried for conditions like plantar fasciitis or Achilles tendonitis to reduce pain and promote healing using strong sound waves.
For certain conditions, or once you've tried all other options, sometimes surgery is the only answer. Foot and ankle surgery options include:
Arthroscopy: Often used to treat ankle arthritis, this is a minimally invasive surgery where surgeons make several small incisions in your ankle and use special instruments to remove bits of bone, scar tissue or cartilage.
Fusion: Also called arthrodesis, surgeons will remove damaged tissue from the surfaces of your ankle joint affected by arthritis and fuse, or join, ankle bones together permanently with screws and metal plates.
Joint replacement surgery: Surgeons will carefully remove your damaged ankle joint and replace it with a joint made of plastic or metal.
Lateral ankle ligament reconstruction: Also known as the Brostrom procedure, it is done to treat chronic ankle instability or foot deformities. Your surgeon will make a small cut on the outside of your ankle, then tighten the loose and weakened ligaments.
MICA (minimally invasive cheveron akin): A minimally invasive technique, this procedure is used worldwide to treat bunions, as it is significantly less painful than traditional open surgical correction of bunions. With the MICA technique, your bones are cut, realigned and held in the corrected position by screws.
Tendon surgery: For conditions like chronic tendonitis, you can have surgery to remove diseased tendon tissue or repair tears. Sometimes, more complex surgery is required like Achilles repair/reconstruction, where your diseased tendon is removed and/or replaced with another tendon in your foot.
Learn More
Contact us or call +44 (0)20 3423 7500 for more information about our foot and ankle services.