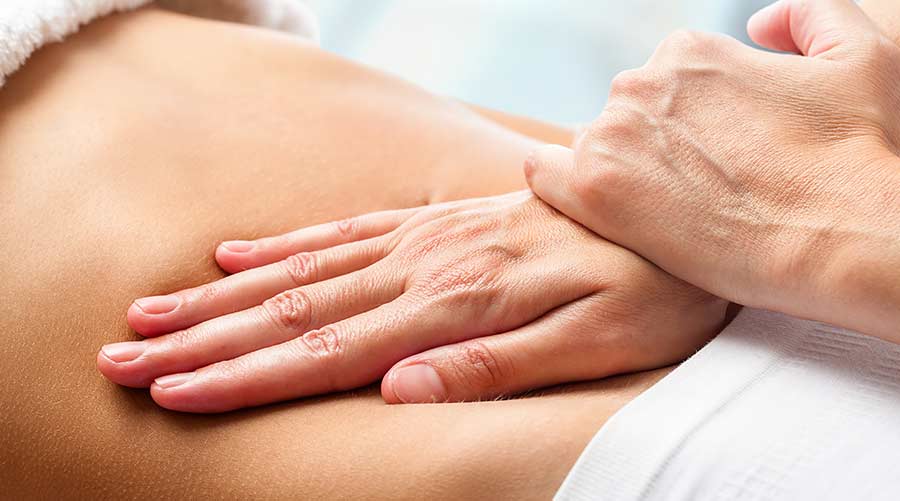 Peripheral nerve injuries are complex conditions that require highly specialised care. At Cleveland Clinic London, we have a distinguished team of peripheral nerve surgeons with decades of combined experience.
Their sole focus is diagnosing and treating nerve damage caused by trauma, tumour removal or repetitive stress. We help improve sensory and motor nerve function so you can live your best life.
Peripheral Nerve Surgery: Why Choose Cleveland Clinic London?
Highlights of our peripheral nerve injury programme include:
Specialty expertise: Cleveland Clinic London is home to some of the leading peripheral nerve surgeons in the U.K. They're actively involved in research and clinical trials to develop newer, better ways to treat nerve conditions. You receive attentive care from an elite team at the forefront of their field.
Team approach: Peripheral nerve surgeons collaborate with other consultants at Cleveland Clinic London to build your care plan. You receive treatment recommendations from a multispecialty team that includes experts in orthopaedic surgery, plastic and reconstructive surgery, neuroimaging, neurophysiology and vascular surgery.
Advanced treatments for complex conditions: We specialise in difficult-to-treat conditions such as thoracic outlet syndrome (TOS) and brachial plexus injuries. Our surgeons have the skill set to perform procedures that may not be widely available, including free functional muscle transfer (FFMT) and targeted muscle reinnervation (TMR).
Peripheral Nerve Conditions We Treat
We diagnose and treat a broad spectrum of nerve injuries and nerve pain, including:
Brachial plexus injuries.
Intraneural ganglion cysts.
Nerve sheath tumours, including schwannomas and neurofibromas.
Piriformis syndrome.
Secondary reconstruction after nerve injury.
Sports nerve injuries.
Wrist drop (radial nerve palsy).
Our Peripheral Nerve Injury Treatments
Multiple experts work together to evaluate, diagnose and treat your peripheral nerve condition as quickly as possible. You receive streamlined diagnostic testing and treatment, all under one roof.
Brachial plexus surgery
The brachial plexus is a network of nerves across the neck and under the collarbone that control the arm. Brachial plexus nerve injuries are usually the result of trauma or tumour removal surgery.
At Cleveland Clinic London, our peripheral nerve surgeons have extensive experience treating complex brachial plexus injuries. Together, they have cared for more than a thousand cases. These experts use a variety of microsurgical techniques to restore nerve function in the injured arm.
Thoracic outlet syndrome treatment
Thoracic outlet syndrome (TOS) can develop if nerves in your thoracic outlet (area between your collarbone and first rib) become compressed (pinched). People with TOS may experience pain, tingling or loss of sensation in their neck, shoulder, forearm and hand.
TOS is a difficult condition to diagnose. Symptoms are often mistaken for other elbow or wrist conditions, so patients may not receive the right treatments. At Cleveland Clinic London, our experts in neuroimaging and peripheral nerve injuries specialise in diagnosing and treating this complex condition. Surgery for TOS may involve releasing muscles, tendons or bones that are compressing the nerves in the neck.
Peripheral nerve surgeries
Our peripheral nerve surgeons use a range of innovative techniques to address brachial plexus injuries, TOS and other forms of nerve damage, including:
Neurolysis: We remove scar tissue that may be compressing nerves. We also use this technique to desensitise nerves as a way of treating chronic pain.
Nerve grafting: Surgeons move part of a sensory nerve from one part of your body and attach it to an injured nerve elsewhere in your body. This can improve function of movement and feeling in the injured area.
Nerve transfer: We harvest a motor nerve from one muscle in your body and move it near a muscle in the injured area. This can improve muscle function in the damaged area.
Targeted muscle reinnervation (TMR): Our surgeons perform this novel technique to improve function in people who have painful neuromas resulting from traumatic injuries or surgical procedures, such as limb amputation. This technique decreases nerve pain by removing sources of nerve compression and creating space for the injured nerve to regenerate. TMR can also be used after a limb amputation. We use the cut nerves to control a modern myoelectric prosthesis (prosthesis controlled by electrical signals from your muscles) in an intuitive manner.
Free functional muscle transfer (FFMT): Peripheral nerve surgeons and plastic surgeons work together to move a muscle and its blood supply from one part of the body (usually the thigh) to an area with long-standing or severe nerve damage. This procedure can treat paralysis and improve motor function when other techniques, such as nerve grafting or nerve transfers, aren't viable options. FFMT is a form of limb re-animation.
Orthopaedic Self-Pay Services
Whether you need to know the cost of a private MRI scan, surgical procedure or other service, we can help. Cleveland Clinic London has a broad range of tests and treatments available for self-pay, so you're prepared for whatever turn your health takes. Find out more.
Learn More
Contact us or call +44 20 3423 7500 for more information about peripheral nerve injuries.