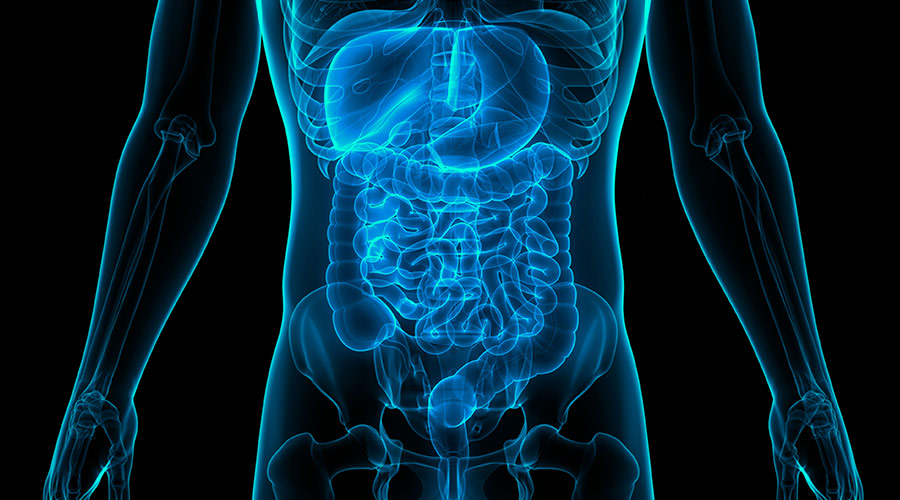 Whether you are suffering from occasional heartburn, constipation, bloating or diarrhoea, or if you have a more debilitating condition such as a stomach ulcer, colitis or inflammatory bowel disease, seeing a gastroenterologist means you can quickly get the right diagnosis and treatment.
Some common digestive problems can improve if you get advice about lifestyle changes. However, some need an expert to look at what is going on with your digestive system. Our gastroenterologists are highly experienced in the wide range of conditions related to the digestive system. These conditions can be complex to both diagnose and treat, so their expertise will be vital to ensuring you get the care you need.
Why Choose Us for Gastroenterology Services?
Finding the right care is important. Our team of specialists is here to help with any gastroenterological condition you may have. We offer:
Extensive experience: With experience in treating everything from routine to complex gastroenterological conditions, our highly-qualified consultants are leaders in their fields, with most coming from London's top teaching hospitals.
Advanced technology and state-of-the-art facilities: Our hospital and outpatient centre are brand-new, equipped with the latest technology and designed for the best possible patient experience.
Customised care: We will carry out a comprehensive review of your condition, provide expert diagnosis, and put in place a treatment plan tailored specifically for you.
Team-based approach: Our skilled consultants, surgeons and nurses work together as a team to deliver exceptional care. We collaborate with providers throughout Cleveland Clinic's global health system to ensure you get all of the care you need.
Gastroenterology at Cleveland Clinic London
Conditions we treat include:
Autoimmune hepatitis, a rare but serious, often lifelong, liver disease.
Coeliac disease, a condition related to the small bowel where your immune system attacks the lining of your intestine when you eat gluten, causing damage to the lining of your gut and your body can't properly absorb nutrients from food.
Functional bowel disorders
Pelvic floor disorders
Common bowel issues including anal pain, anorectal disease, chronic constipation, faecal incontinence, haemorrhoids, anal fissures and anal fistula, and rectal prolapse.
Gastritis, inflammation of the stomach lining that can cause stomach pain, indigestion, bloating and nausea.
Gastrointestinal cancers, including oesophageal cancer, stomach cancer, liver cancer, pancreatic cancer and colorectal cancer.
Gastroparesis, a disease where your stomach cannot empty itself of food in the normal way.
Heart burn and acid reflux, which if it is happening regularly is called gastro-oesophageal reflux disease (GORD).
Indigestion (reflux).
Inflammatory bowel disease (IBD), a group of disorders that cause irritation and swelling of the digestive tract. The two main diseases that make up IBD are Crohn's disease and ulcerative colitis.
Irritable bowel syndrome (IBS), a common digestive condition that can cause stomach cramps, bloating, diarrhoea and constipation.
Pancreatitis, where the pancreas becomes irritated and swollen.
Stomach ulcers (gastric ulcers), when open sores develop on the lining of your stomach.
Viral hepatitis, inflammation of the liver. Common forms are hepatitis B and hepatitis C.
Gastroenterology Treatment and Care at Cleveland Clinic London
Treatment and care for Gastroenterology includes:
Some problems with your digestive system can be significantly improved by making lifestyle changes, for example by changing what you eat. We offer personalised nutritional therapy to help put you in control of your digestive problems.
If your condition requires further investigation, our gastroenterologists use the latest endoscopic (where the inside of your body is examined) techniques to carry out minimally invasive procedures, including:
Capsule endoscopy, a procedure to help identify diseases of the small bowel
Colonoscopy, a procedure to examine the inside of your bowel/lower gut/rectum and evaluate any gastrointestinal symptoms.
Endoscopic retrograde cholangiopancreatography (ERCP), a procedure that uses an endoscope and X-rays to diagnose and treat problems that affect the liver, pancreas, gallbladder and bile ducts.
Endoscopic ultrasound (EUS), which combines endoscopy and ultrasound to create images of the digestive tract.
Small bowel enteroscopy, a procedure to examine the small intestine.
Upper gastrointestinal endoscopy, a procedure to examine the inside of the stomach.
We also carry out blood tests and other examinations such as ultrasound, CT scans and MRI.
Our gastroenterologists are experts in the diagnosis of gastrointestinal cancers, such as cancer of the colon, gullet, stomach, pancreas or rectum. We offer cancer screening, such as for bowel (colorectal) cancer, and screening for and surveillance of Barrett's oesophagus, a condition that requires monitoring as it can lead to cancer. If cancer is found, our gastroenterologists will work with our specialists and surgeons on a comprehensive treatment plan. If you need radiation, chemotherapy or other oncology services, we've teamed up with The London Clinic, a pioneer in cancer treatment, to provide full medical cancer services along with your surgical treatment. Our team collaborates directly with your doctors at The London Clinic to monitor progress, provide a seamless approach to treatment and ensure the best possible outcome.
Learn More
Contact us or call +44 (0)20 3423 7500 for more information about our gastroenterology services.