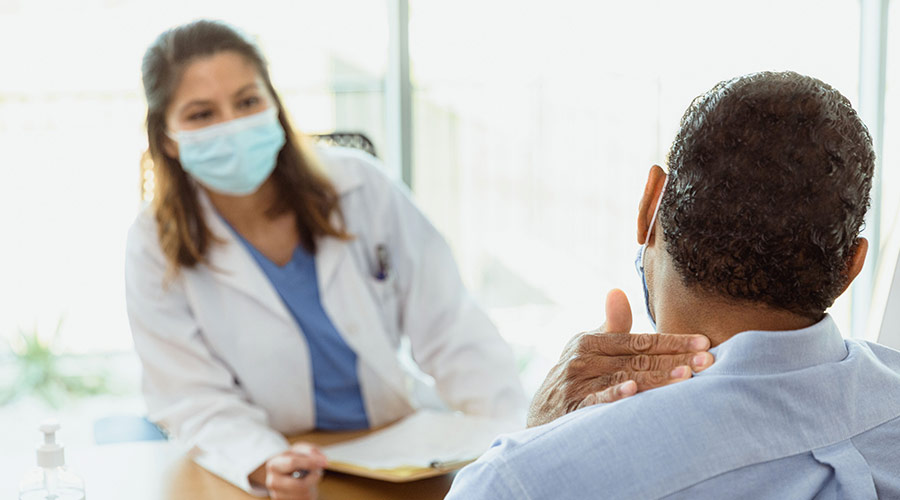 Whether you've already been diagnosed with a rheumatologic disorder or you are trying to figure out the reason behind pain in your bones, joints, muscles or ligaments, our team of medical and surgical specialists is here to help. There are hundreds of distinct rheumatic diseases ranging from simple to complex and mild to life-threatening, so we know seeking treatment can be overwhelming. No matter what type of rheumatologic disorder you're dealing with, we can provide an accurate diagnosis and help you easily navigate the right treatment plan for you.
Why Choose Cleveland Clinic London?
Team-based approach: Our skilled consultants, surgeons, nurses and physiotherapists work together as a team to deliver exceptional care. We collaborate with providers throughout Cleveland Clinic's network to ensure you get all of the care you need.
On-site diagnostics and imaging: All diagnostic testing and imaging can be done immediately on-site the same day as your consultation to ensure you are diagnosed quickly and can start treatment as soon as possible.
Customised care: We will carry out a comprehensive review of your condition, provide expert diagnosis, and put in place a treatment and rehabilitation plan tailored specifically for you.
Advanced technology and state-of-the-art facilities: Our hospital and outpatient centre are brand-new, equipped with the latest technology and designed for the best possible patient experience.
Rheumatologic Disease Diagnosis at Cleveland Clinic London
If you have severe unexplained symptoms such as joint pain, stiffness or swelling, and fatigue, it is important to get the right diagnosis before creating a treatment plan. We use the latest technologies to diagnose you quickly and accurately. We offer the following diagnostic testing:
Autoimmune blood profiling.
MRI.
Rheumatologic Disease Treatment at Cleveland Clinic London
We are skilled in evaluating and treating an array of rheumatic conditions that affect the bones, muscles, joints and skin, including:
Treatments and care:
Antibody therapies: treatment that uses proteins produced by your immune system in response to an infection (called antibodies) to help your body fight disease.
Biologic medications: powerful medicines that are developed from blood, proteins, viruses and living organisms, which are used to treat long-term conditions.
Physiotherapy.
Steroid injections: a type of treatment that delivers a high dose of medication directly to the problem spot in your body.
Surgery.
Learn More
Contact us or call +44 (0)20 3423 7500 for more information about our rheumatology services.